It is less likely that you will be burgled if you have installed a burglar alarm, with our alarms you are protected 24 hours a day.
Whatever home security system you need, Essex Alarms will help you choose the system most suitable for your home or business.
We offer a wide selection of wireless alarm solutions.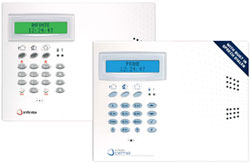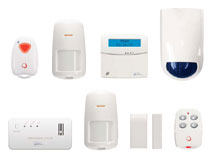 Key benefits of our Intruder Alarm Systems
Our wireless security systems gives you, your family and business the comfort of knowing that this is one of the most advanced alarm systems can provide. The systems we use are one of the most sophisticated systems on the market. Its ease of use is one of the systems main strengths.
This system incorporates the very best in detection technology including intruder, smoke, gas, fire, flood and pet friendly components. This wireless system will monitor your property on a continuous basis, giving you complete peace of mind when you are away from your home.
With a motion "intelligent" detection system and an extremely easy to use control panel, this wireless alarm system offers a completely hassle-free configuration and installation.
Easy to use – all of the sensors can be disarmed and set with just the one key fob.
Installation is simple – because the system is wireless, there is no mess involved, installation takes around 2 hours.
Easy to use Monitor – this system can call up to 4 telephone numbers. These can be either landline or mobile numbers when and if an incident occurs. Cameras can also be provided with this system.
Inclusive System – the detectors are controlled by one unit, completely wirefree motion gas, smoke, panic detectors and water, you need not purchase anything further.
Pet Friendly – This system uses patented technology and is one of the only alarm systems that will allow your animals to have free reign of the house without falsely triggering the alarm.
Expandable – You can choose to add a smoke or carbon monoxide detector to your wireless alarm system.
Give us a call on 07970 504771 or email us at info@essexalarms.co.uk to arrange a no obligation site survey and quote. We can discuss your requirements in greater detail and make recommendations that you might not have thought about.