Door Access Systems
When you are choosing an access control system, it is a very important decision for most companies. Not only is the cost important but the system needs to be reliable and match your needs for your business.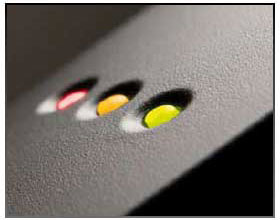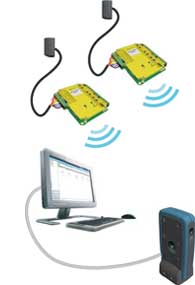 Access control lets you control who has access to your building and when. Essex Alarms can install an electronic access control system that will provide you with the most convenient and efficient way of securing your building.
All businesses have assets that need to be protected, this also applies to the staff you have in the building and their personal property. Any premises that are left open and unlocked are obvious targets for theft and malicious damage.
Installing an electronic access control system will mean that you won't ever have to get keys copied or change old locks again. With this kind of system tokens are used and issued to allow any access through controlled doors or turnstiles. Tokens can be barred from the system if an employee leaves your company or if someone has lost or not returned a token. Any barred tokens will not gain access through any controlled doors.
Access control can also offer flexible control over users' access rights. An example of this would be when staff can gain full access at the main entrance to a building but will have restricted access to internal areas if those people do not have a need to be in that area. Access can also be restricted by certain times, only granting access to particular personnel at different times of the day.
One of the access systems Essex Alarms supplies includes features that are necessary and important for any size of organisation. The  systems we fit have award winning reputations for ease of use and reliability.
This system type can also be used to control access on more than one independent door in your building(s). Entry access is gained by using a PIN or numeric code on a keypad, or by a magstripe token or proximity. This all depends on the type of reader that is fitted.
Key benefits of our Access systems
High quality
Easy to use
Minimal training for administrators
Upgrades as they become available via free software that comes with your licence
A system that can grow with the needs of your business
All of the systems we supply and fit come with a guarantee; we recommend that all of our access systems are regularly maintained to ensure the systems durability and reliability.
Biometric Access Control Systems
There are many kinds of Biometric Access Control Systems on the market, these systems can be used to provide identification of a person before any access is granted to a building or area.
This can be particularly useful to identify staff, visitors or members and enables the user to manage this vital information. These systems are quick to deny any access to unauthorised personnel and give rapid access for recognised authorised individuals.
Biometric Access Control guarantees you a high level security system which is completely tamper proof. Data can be collected to improve on employee time management. Fingerprint, hand geometry and eye recognition are the most common types of Biometrics used for these types of systems.
Essex Alarms can recommend a recognition system, one which suits your needs using some of the most up to date start of the art hardware. Contact us on 07970 504771 or email us at info@essexalarms.co.uk for more information regarding the systems we are able to provide.